By Nick Adams, Master of Wine
Cabernet Sauvignon vies with Merlot as the most widely planted black grape in the world. It is also a variety which causes many wine drinkers to purr with expectation and deference. It is the bedrock of most of the left bank Bordeaux and anyone lucky enough to have tasted top examples of a Cru Classé; a fine Bolgheri from Italy; or a top Californian, Coonawarra, or Western Australian "Bordeaux blend" cannot but be enthralled by its intrinsic quality and style.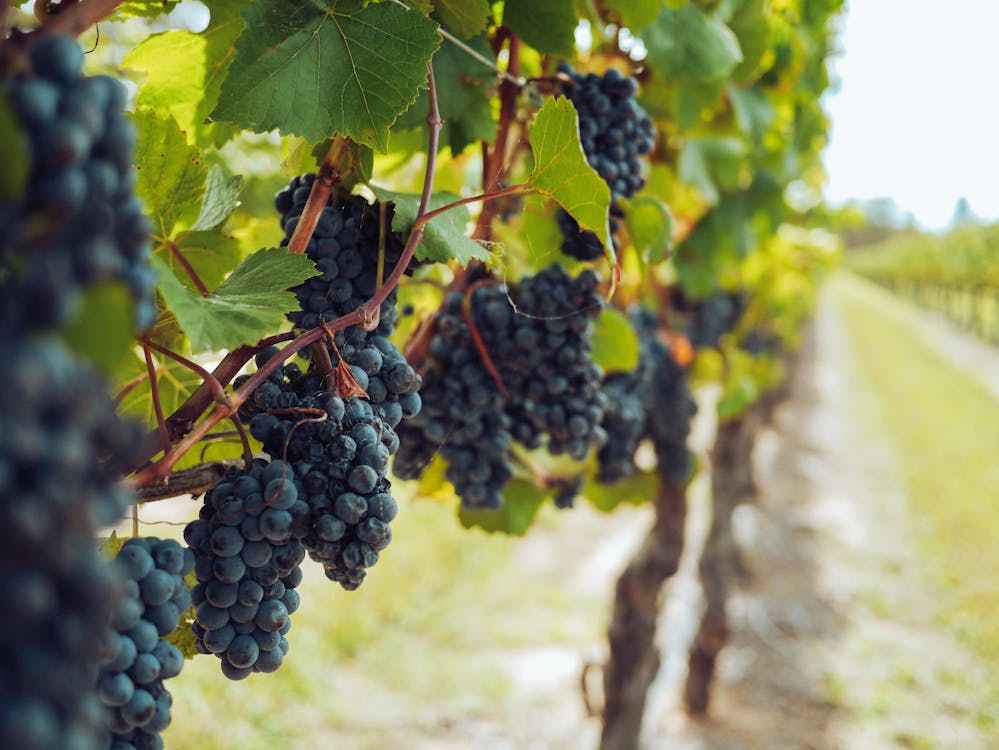 The reputation of top left bank Bordeaux became the blueprint for top producers in the New World – and the key element in this model is that Cabernet Sauvignon can perform better when the lead in a blend, than when solely on its own. Why is that so and what are its characteristics and flavours?
An interesting setting is its origin as a variety. Relatively new, it is crossing of Cabernet Franc and Sauvignon Blanc – believed to have occurred in the south west of France sometime in the 17th Century. With small grapes and thick skinned, deep colour pigmentation, and naturally high levels of skin tannins makes for grape which is both robust in the vineyard (ie more resistant to hazards such as rot and insects) but also "robust" in the glass with a deep colour and high levels of tannin. Add to this its naturally high level of acidity and you have a wine which is not only powerful but also potentially long lasting. It is also relatively late ripening so needs moderate to warm climates to grow successfully. Overall, it is a hardy vine and adaptable, so add the market demand and interest and you can see why farmers are so keen to plant it if they have the freedom and opportunity to do so. 
Key aroma and flavours are a bold blackcurrant or cassis fruit, sometimes tobacco and pepper, with an herbaceous or leafy (capsicum) quality, which becomes more exaggerated when grown in cooler sites. In warmer sites the fruit will become more black jam, sometimes with notes of chocolate, even menthol. With age it takes on notes of leather and more exaggerated mineral and tobacco notes in good examples. The other flavour and structure aspect is how well Cabernet Sauvignon marries with oak. It absorbs oak like blotting paper and therefore good examples can work not only with a lot of new oak, but also relatively higher toast levels. So where does Cabernet Sauvignon perform well?
The most famous area for Cabernet in the world is the left bank of Bordeaux – often referred to as The Médoc. Here, the deep gravel soils act as an important heat/light reflector to assist ripening and provide vital drainage in what is a maritime climate. The first recorded planting of Cabernet Sauvignon, interestingly, was at "Château Mouton" in the 18th Century. But here again even the greatest estates will always blend a judicious amount of Merlot and Cabernet Franc (both earlier ripeners) and maybe even a little Petit Verdot, as these component parts temper Cabernet Sauvignon and create a blend in which the final wine is greater the sum of its parts. And this model has since been copied all over the New World.
With Cabernet in the New World the search is always on for cooler spots in what are generally hotter areas than Bordeaux. Wines tend to be less herbaceous and with bolder, juicy, cassis fruit.
Classic areas and examples include Western Australia, such as Margaret River, and especially Coonawarra in South Australia. This area is famous for its striking red terra rossa soils which the Cabernet works well in. In a country which is dominated by the Shiraz as the main black grape Cabernet often paradoxically has a role as a blending component with that grape, and specialist Cabernet (Bordeaux blend) areas are quite rare.
Other areas of note include California – and especially the Napa Valley which has defined superior growing areas highly suited to growing Cabernet – such as Oakville and Rutherford (Bench), also further south the Santa Cruz Mountains. These days, top Californian Bordeaux blends command as high as price as big name Bordeaux Cru Classé.
In South Africa, Stellenbosch is the Cabernet capital of the country and in Chile (as mentioned in the blog on this country) the foundation of the whole industry was very much Bordeaux influenced. Here the best areas are the Maipo Valley, Rapel (with it sub districts of Colchagua and Cachapoal) and Aconcagua – although the Maule is also staring to make waves for this variety. In Chile of course the Carmenère grape is sometimes used instead of Merlot as blending component with Cabernet. 
And if you would like to taste good examples of pure (100%) Cabernet then these two countries are making some of the purest examples.
Finally, the other world class examples are found in Italy and the costal Tuscan wine region of Bolgheri. Although Sangiovese is the principal black grape of Tuscany it never performed particularly well in and around the vineyards of Bolgheri. In addition, on the estate of Sassicaia the owners – the Rochetta family – had a love for the wines of Bordeaux and wanted to create their own version from their own vineyards – in the beginning simply to enjoy at home. For many years they developed the vineyards and wine, but drank it only at home; however, as the quality was broadly recognised, they eventually made their first ever commercial release with the 1968 vintage. Such was its acclaim over the years immediately following that they ended up with their own DOCG and kicked started the whole development of the wine region and creation of the then famous new (Bordeaux based blends) called "Super Tuscans". Today these wines are recognised as world classics in their own right, in the "Bordeaux" style category – and like their role model are again usually Cabernet Sauvignon dominated but with Merlot and Cabernet Franc very much involved in the blend. 
If there is a criticism of Cabernet Sauvignon it has been that "opportunistic" producers have planted the variety simply because it is fashionable, and easier and more profitable to sell – sometimes at the expense of local and indigenous varieties. But I think there is an important check on this – poorly, or inappropriately, grown and made Cabernet is frankly a rather unpleasant drink – often stalky, aggressive, too herbaceous and lacking in fruit.
But at its best – and sadly, that does mean too often with a price tag these days – it is the bedrock of one of the finest wine styles in the world. And please find some indulgent but affordable examples from the Wine Trust portfolio below which showcase the role of Cabernet Sauvignon in blends very well indeed (with one exception!).
On a final note, these types of wines, because of the nature and structure of Cabernet Sauvignon, can often age and improve over several years. This is a nice option to have – enjoy them young and vibrant but also mature and more savoury if you like that style.
Because again, with its intrinsic character, Cabernet based wines always work well with robust and fuller bodied foods and dishes. They really are not designed to be drunk on their own. And please do not fear the higher tannins and acid aspect – when paired with red meats and game (often the most natural food partners) the richness of the dish marries well with the Cabernet structure and they blend into a homogeneous sensation. And for vegetarians, these are the wines which demand robust cooking – go for char grilling, confit some tomatoes, caramelise some onions, even add some spice, ingredients like Puy lentils work well too.